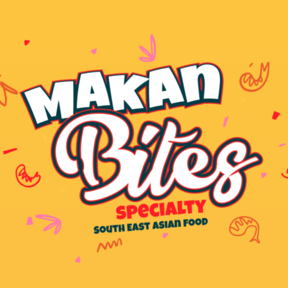 Makan Bites is the brainchild of Cheryl Ellron originally from a finance background and coming from Borneo Malaysia, she saw there was a huge market and opportunity after much research to bring South East Asian food products to the UK and Europe based on the demand of Asians living and working overseas. It was also an opportunity to introduce a variety of new Asian flavours to the British public in general. Started as a home-based online retail business with merely 15 products and is now offering almost 300 products online. In October 2021, Makan Bites moved to a 1000 sq feet warehouse to facilitate growth and demand.
The business went official in November 2020 and it was not a case of filling a gap but meeting the huge demand for a large variety of products. Having started only online and topped with good customer service it has helped expand not only in the UK but also in Europe. With the expansion of its products, Makan Bites has also catered and supplied to small businesses in Germany and Norway. Albeit many complications with Brexit, Makan Bites has successfully shipped to 10 European countries.
We thrive to provide a wide range of quality products at competitive and reasonable prices. Makan Bites would also want to contribute to the growth of the society at the same time as we grow the company's business by bringing Southeast Asian products into major UK supermarkets and food stores nationwide and in Europe.
Our customers are very important to us! And we wouldn't be where we are today without them. Makan Bites has received a great online reputation for its quality food products, quick delivery, and efficient customer service. Starting out with 15 products, Makan Bites now has almost 300 products on their online store and the numbers are growing.
Do visit us on any of our other social media platforms - Facebook, Instagram and Twitter.
No followed people