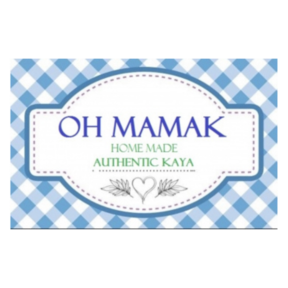 About Us
We are a small family business that has been making homemade kaya and authentic Malaysian Jams for four generations. if you are looking for purely homemade coconut Kaya with no preservatives, no artificial colourings, flavourings or sweeteners then don't miss out to try our OHMAMAK Kaya.
We make our Kaya fresh on a weekly basis.
What is Kaya?
They are coconut jams. It is a jam made from a base of coconut milk, eggs and sugar. It is popular in Southeast Asia, mainly in Brunei, Indonesia, Malaysia, the Philippines, Singapore and Thailand. As told by many clients that we have the most authentic kaya in the UK.
Halal, malaysianfoodinuk, nopreservaties
Shipping
We deliver to all the Mainland United Kingdom
OhMamak is registered with KetteringCounty Council.
No followed people